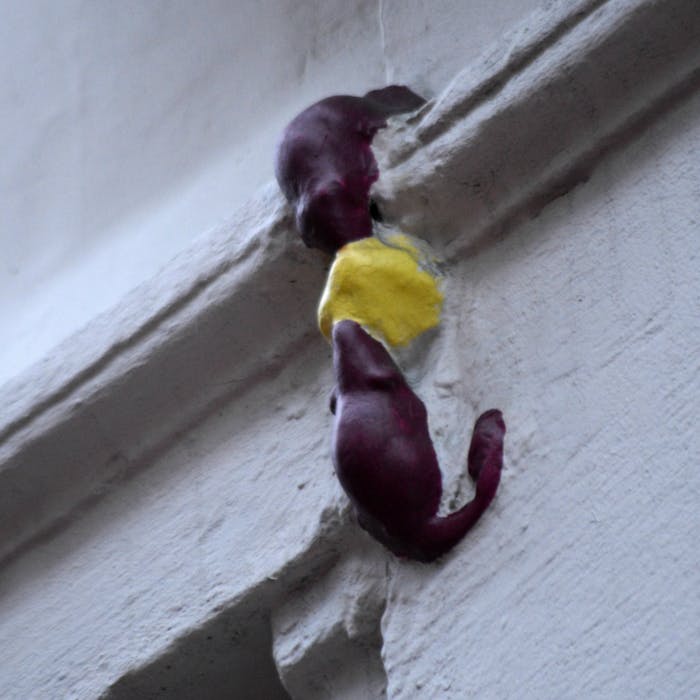 Of mice and men - the story behind London's smallest statue
London's smallest public statue - actually, a sculpture - is there as a result of a sad anecdotal story. It can be found on a building on the corner of Philpot Lane and Eastcheap in the City of London, and depicts two tiny mice fighting over a piece of cheese.
The rodents on the building, constructed in 1862, are said to commemorate a tragic accident from 200 years earlier.
The two little mice are claimed to be in memory of two workmen involved in the construction of the nearby Monument to the Great Fire of London in the 1670s. It is said the pair were perched high in the air and took a break for lunch. One noticed that his cheese sandwich had been part-eaten, and he accused his colleague of doing that. This led to a scuffle, which resulted in them falling to their deaths. It was supposedly later discovered that the food had in fact been eaten by mice.
No one knows whether there is any truth to this story, but the building upon which the sculpture appears is now listed, so the mice are probably safe for many years to come, in their own battle over the cheese.
The Philpot Lane mice can be found next to Cafe Nero just off Eastcheap, where the two decorative bands don't quite line up. Philpot Lane is just east of Monument tube station.
Further reading
Links to external websites are not maintained by Six Things. They are provided to give users access to additional information. Six Things is not responsible for the content of these external websites.